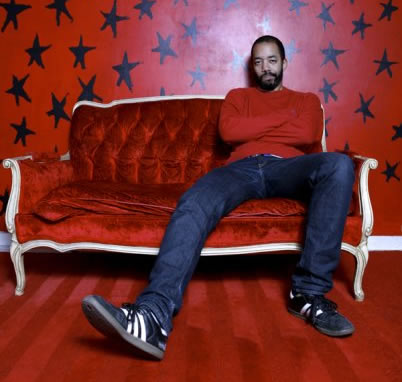 When you hear the word "experimental," you probably recall the time you watched Godspeed You! Black Emperor loop projections throughout their entire set or the time you let psychologists film you for money. What you probably don't think of is comedy. BAM and the IFC are determined to play around with the usual comedy formula (whatever that means) with their aptly named new live series, Get It Out There on April 25. As consenting guinea pigs for up-and-coming comedians to test out new work and push the boundaries of entertainment, the cost for you is free. Performers — or shall we say artistes? — on the first billing are no small beans: Wyatt Cenac (Comedy Central's The Daily Show with Jon Stewart), Mike Lawrence (TBS' Conan), Damien Lemon (Comedy Central's Russell Simmons Presents The Ruckus, MTV2's Guy Code), Giulia Rozzi (VH1, Stripped Stories), and host Jared Logan (John Oliver's New York Stand-Up Show).
BAMCafé will kick things off Wednesday (April 25) at 9pm with doors at 8pm. Bonus for comedy junkies: all material is fresh, so no stories you've heard before, and there will be six more chances to attend the series this year (check this incredibly un-helpful calendar for future dates). But be sure to get there early! Seats are first-come, first-served, and this kind of event merits a pre-show toast.
Wednesday, April 25, 9pm, BAMCafé, 30 Lafayette Avenue, Fort Greene.