So, you have a great idea. You love it, your friends love it, damn, even your Aunt Susie who doesn't have the Internet thinks it's a good idea. What next? How do you take a business from concept to reality if you can't afford to pay for it all on your own? You could pitch it to venture capitalists for seed money, which takes some of the weight off your shoulders but also means you're giving up a percentage of your business before you even have one. And how do you even get a meeting with a venture capitalist?
Anyone can try crowdfunding their idea through Kickstarter, hitting up those friends (and Aunt Susie) who said how much they liked your idea in the first place and ask them to put their money where their good wishes are. But how do you create a successful Kickstarter campaign? You need one that looks professional, without requiring you to hire someone to actually put it together, and that secures all its funding so you actually get the money.
We reached out to a few people with Kickstarter success stories to figure out how they did it: We talked with the creators of the children's book Vivian the Dog Moves to Brooklyn, the CEO of Groupmuse and the creative director of artfully designed clock ThePresent.Today. We also made our way to July's Kickstarterfest to check in with a few more people who used Kickstarter to get their business off the ground. No matter what the size of the campaign we learned that all success stories share a few common threads: lots of preparation time, out-of-the-box social media promotion and a commitment to fostering your community.
Kickstarter, just in case you're not familiar, is a crowdfunding platform that spawned imitators like Indiegogo and GoFundMe, where creators of new business ventures run campaigns to receive financial backing for their projects. There are a few differences between the platforms; primarily, Kickstarter is for business ideas only, not for personal fundraising. All campaigns must have a clear creative output.
Once you've decided on your campaign, the next step is to figure out your fundraising goal — and unlike other platforms, funding is all-or-nothing on Kickstarter, so set your price carefully. Like other sites, Kickstarter campaigns require incentives for project backers, based on how much is donated per person. The campaigns vary: some are modest, for one-off projects that just need a little help getting off the ground. Others are for projects that may have already achieved some success, but need a financial push to get to the next level. Yet another could be from a more established company that's looking to expand its audience.
________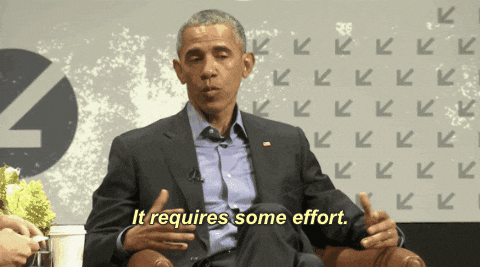 PREPARING FOR THE CAMPAIGN IS ESSENTIAL (AND TIME-CONSUMING)
Of all the advice we received from our pros the first tip was always: Prepare to do a lot of work before you even launch. No matter the scale of your project, you need to make sure that your campaign has a clear purpose to backers so that they know what they're funding. And it's going to take longer than you think.
"Oh it took so long. It's really full time. It's surprising how much time it actually takes up," Mitch Boyer said of the time he and creative partner Valerie Navarro spent putting together their Kickstarter campaign for Vivian the Dog Moves to Brooklyn, a children's book that helps kids deal with big changes.
"We spent a lot of time thinking and talking about it right from the start," Boyer continued, "I wrote the draft and sat down with Val talking about how it would go and what her illustrations would look like and then just building out the assets from there. Images, video, copy; which took about three to four weeks."
________
Even if you have a company that is already up and running, putting your campaign together isn't easy. For Sam Bodkin, founder and CEO, of Groupmuse a social platform that helps you host and attend classical music jams in people's living rooms, realized quickly that the entire company needed to refocus before launching the campaign.
"Everything else was ground to a halt," he said. "We had a pretty small team at the time, there were five of us working on it. It was basically the full-time occupation of the people on the team for two months."
But, Bodkin emphasizes the preparation wasn't negotiable.
"That is really the only way to do it, I think," he said. "Just buckle down and get all hands on deck."
Kickstarter provides a Creator Handbook which gives potential project owners a guide on how to set up a campaign. Boyer said it should not be ignored.
"One thing I was very cognizant of, which maybe contributes to why we were featured on Kickstarter, was reading through their documentation," Bodkin said. "They're very clear about what they prefer and what they don't want."
________
MARKETING 101: FIND YOUR AUDIENCE 
Once your campaign is polished and ready to go, start thinking about who you're going to market to. Friends and family will help a lot, but they can only reach so far. So before you get ready to kickoff make a list of blogs, websites and social networks that might be interested in supporting your project.
Scott Thrift, creative director of ThePresent.Today, a clock designed to make it look like you have more time in the day, and the veteran on our list with three successful campaigns under his belt, spent years creating relationships.
"Most valuable was a mix of Kickstarter promoting the campaign directly and articles in Techcrunch, Wired and Fast Company," he said. "I was honored to have the chance to work with Alex Daly [a self-proclaimed "crowdsorceress"] and her team. I also have the privileged position of knowing a lot writers and journalists from working in the media world of NYC for the past decade."
All of that press worked, and then some: By the campaign's end, Thrift raised more than 10 times his original goal of $24,000.
Be mindful though, when first starting out you'll have to create a lot of buzz for yourself. Boyer and Navarro found this out when launching their campaign.
"One of the other things we did in terms of press was not to only reach out to people and say 'We're writing a children's book' and giving them the pitch, but to create profiles on Buzzfeed Community, Bored Panda, Imgur which got us into other things like Petapixel, Barkbox and Oglobo [a Brazilian blog]," Navarro said, "So not just doing press in the traditional way but finding places where you, yourself, can upload something. And where you're part of the conversation and the community."
Boyer explained: "We got a lot of press which was really lucky. I posted one of the Giant Vivian pictures to Reddit with the caption 'If My Dog Were As Big As She Thinks She Is' and it became a meme. Buzzfeed posted it, the Instagram account fuckjerry shared it and more like that picked it up and posted it. And from there it grew and started getting a lot of press."
However, while they were excited about the awareness that the press brought to the project, Boyer is quick to mention that it didn't necessarily translate into pledge donations, and that almost a third of the money raised came from Dachshund enthusiast groups they reached out to on various blogs and social media sites. It was the niche Dachshund groups that helped Boyer and Navarro reach their goal of $10,080 in the first week of their campaign. (Vivian the Dog Moves to Brooklyn is currently production with books set to arrive to backers in April).
_________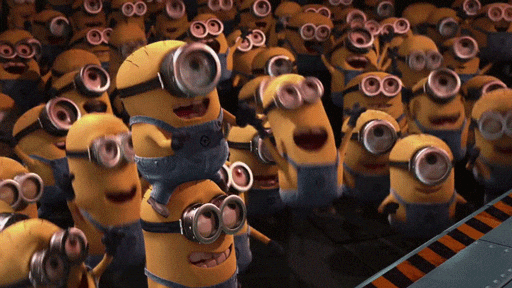 ENGAGE WITH YOUR COMMUNITY BEFORE, DURING AND AFTER THE CAMPAIGN
Once you have found an audience for your project, remember to keep that relationship at the forefront of your mind. Quick response times to emails and messaging is paramount while a campaign is going on, let people know who is running the project and that you really care about the quality of work you are releasing. If you already invested time building a community around your current project or a previous endeavor, don't be afraid to reach out and ask for help.
For Bodkin building a community was baked into the mission of Groupmuse, so when it was time to expand he knew that being forthright with the people who had already been to events was the best route to take in terms of funding.
"If we could rely on our community to get us to a certain point of profitability we would not be beholden to anyone outside of our community and that's exactly what we decided to do," he said.
Bodkin and his team spent weeks talking to members about what they loved about Groupmuse and then built their pitch around what the heard.
"We planned out a lot of Groupmuses where we promoted the Kickstarter, handing out pledge cards and trying to convey the urgency of the moment," he said. "We raised a very small part of our overall goal from people outside of the community. The vast majority came from members of our community. You need to have people that already believe in what you're doing."
Bodkin and team met their goal of $100,000 in the first two weeks of the campaign, ultimately hitting two stretch goals to raise a total of $140,000.
After his first campaign , Thrift made sure to engage with backers to find out about their experience.
"When you launch a product like Today, the most important element is being able to communicate directly with the owners about their experience and needs," he said. "In a wholesale operation this is almost impossible. You'll never know who owns the product unless they reach out to you. I feel it's crucial to have an open communication with the people who are experiencing the effects."
Thrift keeps his backers up to date on every step of production through his Kickstarter page, from creating the instruction booklet to receiving the product samples.
________
Another Kickstarter pro, Eric Winston, Director of Boneyard Pets, a puzzle and toy company based in Greenpoint, continues to use Kickstarter as a platform to engage directly with backers who gave him feedback on his first few campaigns.
"We had so much incredible feedback positive and negative; the community is not shy," he said. "What a lot of people don't realize with Kickstarter is that while it's an incredible way to get your funding, it also gives you a marketing tool and a research tool that either didn't exist or would cost you tens of thousands of dollars. For me, all of the campaigns since then have been about responding to all of the information from our first campaign. I wanted everyone to have their feedback heard."
While he reaches out to the Kickstarter community first when rolling out new designs, Winston sells puzzles directly through his website.
________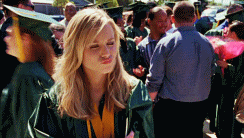 No matter what the project, an important thing to remember about crowdfunding is: it's not free money. Whether you're trying to launch an app, film a documentary or re-launch your favorite CW series from 2007, treat your campaign like a passion project not a hobby that you pick up once you've binged all of Stranger Things.
Find your audience, figure out what they want and build your campaign in a way that is clear about what your project is and why it means so much to you. Stay engaged with your backers and any communities you've reached out to who seem interested in your project. With a little know-how and a lot of time, your campaign could be the first step in launching an entirely new career.
Questions? Comments? Follow Katy for more on launching a successful Kickstarter @KatyHartnett