Whether you spent your prom night home alone watching Carrie on loop or obsessively matching your dress to your butterfly clips to the elastic on your braces, chances are you wish you could have done a few things differently. And this Saturday, our friends at the skint are giving you the chance.
The Dancing On My Own 80s-00s Prom at Littlefield is your official prom do-over replete with an attractively-lit photo booth, drink specials to not stain your dress with and a playlist that's completely danceable without a date. In fact, they recommend you don't bring one! Even so, we don't think you should be too embarrassed about your own prom history; it's an inherently ludicrous tradition. A sweaty banquet hall or high school gymnasium stuffed with horny teenagers rubbing their Men's Warehouse-clad erections on some Alfred Angelo chiffon? Good riddance (Time of your life) to that.
In the spirit of moving past your pre-millennium or early millennium prom mortification, we've rounded up some cringe-worthy high school tales from our favorite Brooklyn-based comedians below. This writer added his, too. So spike your daytime punch, leave your own horror stories in the comments section, and we'll see you this Saturday night.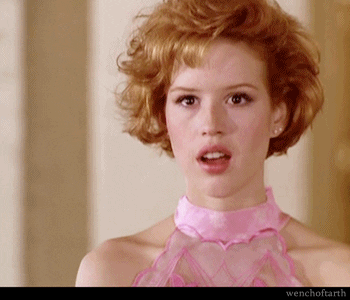 "I wish I didn't go to prom. I had plans to go with the love of my life but he dumped me for a basic bitch. (Surprise! He's gay, and she's still basic.) Then my back-up bailed last minute, but the night before prom I was hanging out with some cheerleaders and drama kids (what? we mixed), and they suggested I go with their friend, who was an underclassman, just so they could hang out with him the next night. I went with him, shared a limo with my ex, and this underclassman ditched me as soon as we walked in. Can you believe this happened to me even though I was a cheerleader!? As if!" — Carly Ann Filbin, hosting "Let Me Break You Up" at Pete's Candy Store tonight.
_____________

"As someone who was already drinking and screwing, prom didn't really hold that much appeal to me. I had a long-term boyfriend, but had promised to go with my BFF years prior. We ended up latching onto the first plans that floated our way, which landed us in a ridiculous stretch hummer limo jam packed with a motley crew of about a dozen or so members of our 400+ graduating class we hardly knew. Our king and queen weren't decided by popular vote, but instead by some secret cabal that selected prom court based on community service, or something. A good chunk of my friends made a hasty early exit because some dum-dum on ecstasy was making a big scene. The evening ended in typical fashion: sloppy sex, which I thought I was great at at the time, and ordering pizza. Not exactly the kind of thing Josie Geller would dream of." — Bobby Hankinson (me!), hosting Kweendom tonight at the Unicorn in Chinatown. 
_____________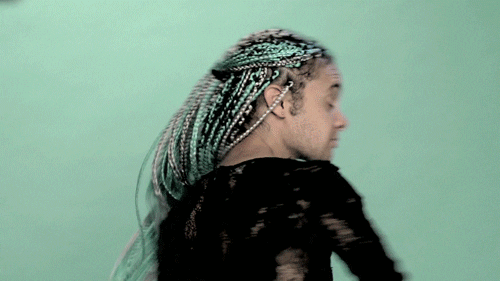 "At my first prom they had these two giant monitors flanking the DJ booth that cut to different live feeds of people dancing on the floor. Like, there was a literal camera crew angling around for shots of tuxedoed boys with chubs grinding on any surface. Eventually my friends and I got right into one of the cameras and started performing the shit out of every song that came on, just GIVING it to camera, and then people started getting into it and the whole thing turned into a Vengaboys video. Looking back it was the hammiest, most obnoxious thing, but it was fun and made up for the fact that I never got parts in the school musicals." — Bowen Yang, performing in "Lake Homo High: A Gay Teen Drama" at the Annoyance Friday.
____________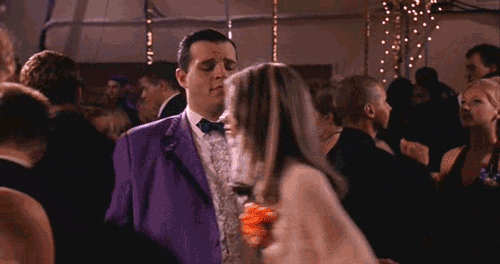 "My friend threw an after-prom party at her house, and we both got there a little after everybody else. When we got there, nobody was drinking or talking, and she freaked out because she thought she had thrown the lamest prom party ever. It turned out somebody had brought a ton of weed, and the entire party was basically just stoned out of their minds. So, best party ever?" — Samantha Ruddy, performing at "Frantic!" at the Stand April 18.
Get to third base with Bobby if you can, as he co-hosts the skint's Dancing On My Own 80s-00s Prom with fellow Brokelynite Sam Corbin this Saturday night at 10pm at Littlefield (622 Degraw St.) in Gowanus. Tickets are $5 in advance and $8 at the door.