One of the first projects the Get Summered, an arts and DJ collective, did together a few years ago set the tone for the parties they would come to be known for. They created a hand-printed, three-month calendar that only went from June 21 to Sept. 21: a summer-only perspective after our own hearts. The DJ collective plays parties year round and city wide but they're famous for pumping beachy vibes out of their speakers wherever they go, whether soundtracking dances at dives like Trophy Bar or kicking up the scene at McCarren Hotel pool parties.
"Our whole thing is bringing the city to the beach and the beach to the city," said Dirty Boogie, a DJ and the group's founder. "We're creating this ultimate tropical metropolis with the idea that summer is forever."
You can catch Team Brokelyn partying with Get Summered at the Riis Park Beach Bazaar throughout the summer, where we'll be raging along with them in our tropical metropolis and hoping that summer-only calendar finally becomes real. Since they're both partying and summer professionals, we turned to Get Summered to ask their advice on one of the most nerve-wracking elements of the season: How do you create a hater-proof summer playlist?
Creating a playlist is stressful because, save for your attempts to create the world's best Snapchat by backflipping off the Staten Island ferry in your board shorts, it's your rare moment of public performance of the season. Putting your playlist on at a party or the beach is opening your summer heart up to scrutiny, of which there will be plenty, because no one wants their Rockaway beach blanket bingo brought to a screeching halt by the aural lullaby of James Blake or some white reggae band (yeah, I'm still mad about that "Magic" song) creeping out of your speakers. You've got to strike the right balance: Nostalgic but still hip, beachy but not wandering into Sublime territory, dancey but not too clubby.
We trust Get Summered's advice on this because they've made a career pulling the beach blanket of summer across the entire year of parties.
"When it comes to our musical selection, it's really based around the idea of creating a positive atmosphere, whether that be playing classic jams, rare songs or even the most popular songs by adding our own spin to it," Boogie said. "We personally feel that staying in one genre gets boring." 
Boogie, who's 34 and lives in Park Slope, has always been a summer guy: He grew up in Port St. Lucie on the Florida coast, where it was basically beach season all the time.
"Going to the beach on a Tuesday all year round has always been embedded in my nature," he said.
With his partners DJ Big Vic and Edward Askew and a DJ crew that includes chad dubz, DJ k styles, SMUDGE, Petey complex, DTCH PLNES and Matt Robert, they've fit to live their best lives back at Riis this year.
Here are Boogie's pro tips on making the ultimate summer party playlist: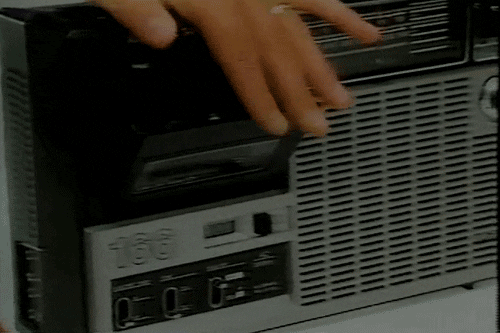 Stick with nostalgia
Summer makes you think of being a kid, running wild and free on school vacations and all the other compounded memories of sunny joy you've gathered since then. Exploit that with your playlist.
"In a sense that's what summer's all about, it's about nostalgia," he said. The season makes him think of the music his parents would have listened to when they were his age, classics from the simpler era when R&B, pop and rock where the main genres.
"When you're picking something from the past, it's usually what your parents listened to. You never really had a personal taste when you were a kid." For him that means things like Led Zeppelin, Patti Labelle and The Commodores.
"Throwbacks are always a win for a summer playlist," he said. You'll always have a multitude of classics to choose from."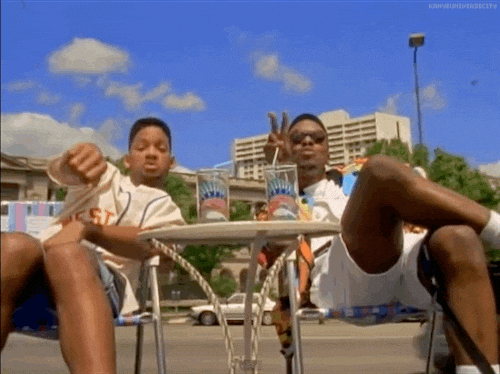 First song choice is 🔑
"The first song always sets the tone for where your playlist is gonna go," he said.
He recommends opening with a classic that has "summer" in the title or lyrics: one of his favorites include Sam Cooke's "Summertime" (but, you know, an upbeat remix).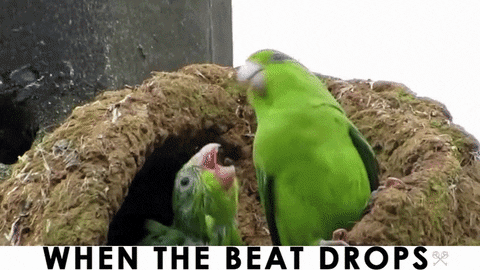 Start it slow and build to a frenzy
Don't blow your most turnt jams up front: give the crowd a chance to get into it. Throw in some sing-alongtracks that everyone knows to get everyone dancing and involved.
"It's important to start it slow and build it up in a fever pace like when you're making love to a beautiful stranger that you met at a No Chill party at Friends and Lovers," he said.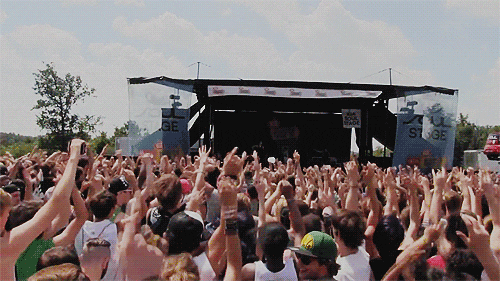 Mix like a real DJ
Boogie said the DJ rule of thumb is: Play one verse and one hook, then move on to the next song.
"You hear something, you sing along, then you go into the next song," he said. "That's the proper way to mix."
Catch Brokelyn and Get Summered partying at Riis July 23 and 24 and August 20 and 21. More details on the Bazaar here! Use the hashtag #GetSummered so they can see your summer photos too. 
Here's their new playlist to get your party started: